Posted by admin on on Dec 31st 2019
Houston is best known for being one of Texas' largest melting pots and that means this city has a lot to love every type of person possible. One of the most public displays of this affection is the murals that line the city streets! Street art is so important to the culture of Houston they even have their own graffiti museum and mural festival to showcase the works of local artists.
What Makes Houston Murals So Unique?
HUNDREDS of murals can be found in Houston! Most feature the city's jazzy vibe and intense art scene with bright colors, bold images and a lot of contrast. Each feature displays a prideful essence of funky, psychedelic characteristics with hints of vivid blues, greens, yellows and reds. The murals around Houston are more than just graffiti – they are truly works of art and showcase all the things that makes Houston such a unique city!
Read on to see some of our favorite Houston murals an where to find them!
Address: 301 Milam Street, Houston, TX 77002
This mural was created by Gonzo247, artist and founder of Houston's Aerosol Warfare Studio, on a commission from the Greater Houston Convention and Visitors Bureau (GHCVB) with the assistance of the Houston Arts Alliance. Houston Is Inspired dominates the south side of Treebeard's Restaurant, situated across the street from Market Square Park.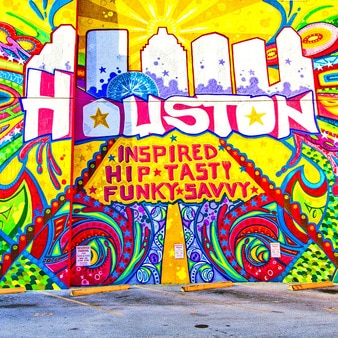 Address: 1500 McKinney St., Houston, TX 77010
These murals were commissioned by Discovery Green and implemented by the Houston Arts Alliance and the City, which owns the largest two of the four-piece ensemble because they clad the city's two underground garage stair structures.

Margo Sawyer, a professor of art at the University of Texas at Austin, conceived and fabricated the metal boxes while she was participating in the master planning for the park. Their paint is used on drilling platforms in the Gulf of Mexico. The major pieces are "blue" and "red." Sawyer created two "echoes" that are part of the ensemble – the orange-themed boxes at The Grove and a mix of colors at HPL Express. She believed the park would benefit from color, and she delivered many times over.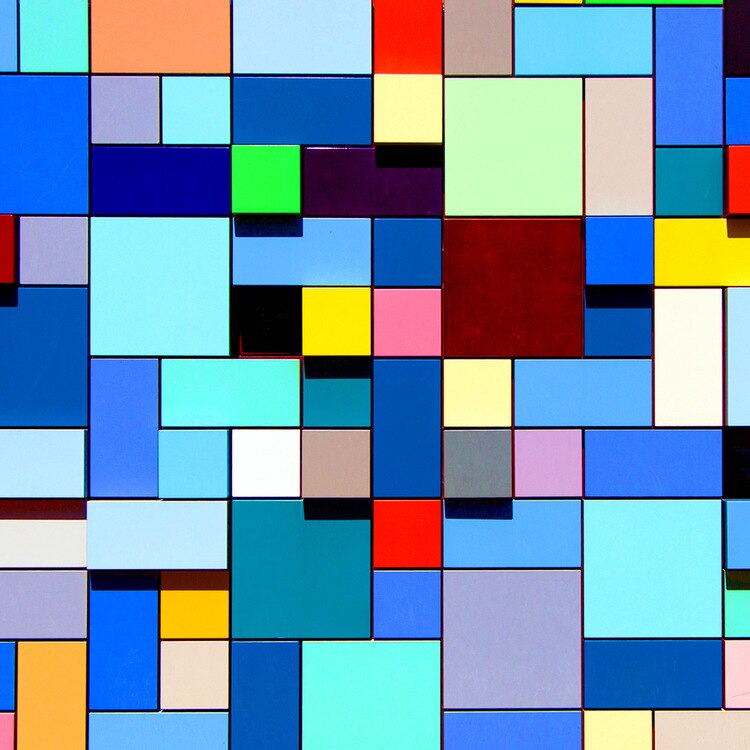 Address: 3602 White Oak Dr, Houston, TX 77007
This eccentric mural features the top characteristics of Houston as a whole. From its detailed art scene, to its huge graffiti presence, as well as a talented population filled with tons of creativity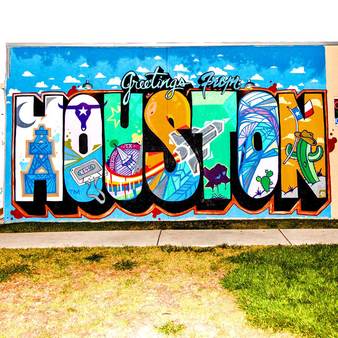 Address: 3422 N Shepherd Dr, Houston, TX 77018
Featuring silhouettes of a man and woman dancing as if no one was watching, the simple but powerful mural proclaims, "This world is a dance floor…keep on dancing!"
Known for its classic cars and showstopper attitudes, this car mural embodies one of the key elements that makes Houston, Houston!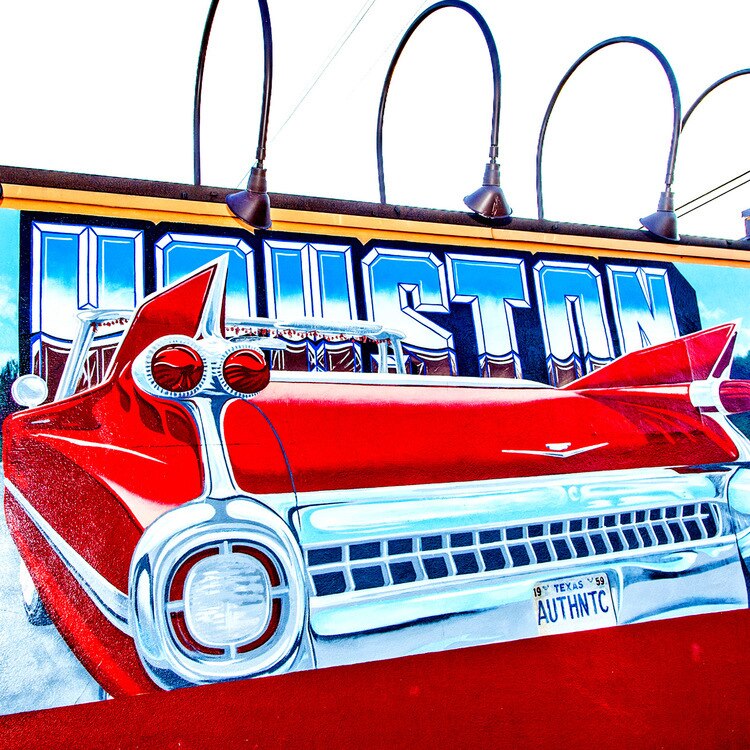 Interested in seeing more Houston, Texas city art, murals and architecture? Click here!